Earth day 2022:International on 22nd April every year earth day (International Earth Day 2022) is observed as The purpose of celebrating Earth Day 2022 is to create awareness among the people about the huge increase in pollution and other activities which are harming the environment in some way or the other every day. The idea was to celebrate Earth Day to deal with the problems like pollution and smog which are harming the environment. In the 1970s, Earth Day was established by Senator Gaylord Nelson to promote ecology and raise awareness of the concerns around Earth.
theme (Earth Day 2022
Every year a theme is chosen for Earth Day keeping in mind the challenges and efforts are made to achieve the target according to that theme. Theme of International Earth Day of 2022 Earth Day 2022 Theme) is 'Invest In Our Planet'. That is, the purpose of this theme is that all people can come together and take initiative to work to save the earth and its biodiversity. Also, the theme of this Earth Day focuses on finding solutions to combat the world's biggest threat i.e. climate change.
History (Earth Day 2022
The UN General Assembly elected 22 April as International Earth Day through a resolution adopted in 2009. But the history associated with this subject can be seen in the 1970s when Stockholm did the work of making people aware of the environment. Later in 1992, the topic of Environment and Development was discussed at the Rio de Janeiro Earth Summit by more than 178 government. Since then the United Nations celebrates this special day as International Earth Day.
Importance (Earth Day 2022 Significance,
On Earth Day, lakhs of people come together to talk about the environment and its related problems. In many places, events are organized to talk about this serious topic so that the coming generation can be made aware about this serious topic. This year Google has created a series of animations to raise awareness on climate change. If you visit the homepage of Google Search, you will find that every hour you will get to see pictures of climate change.
When is Earth Day celebrated?
Earth Day is celebrated every year on 22 April. More than 195 countries including India celebrate Earth Day.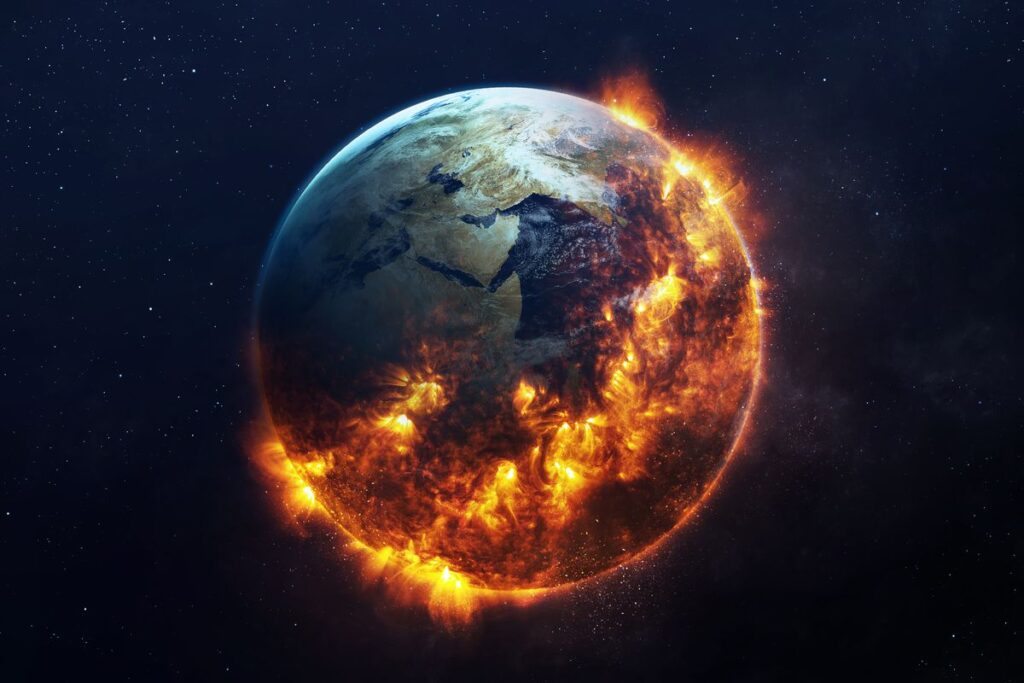 Where did the term 'Earth Day' come from?
The term Earth Day or Earth Day was first introduced to the world by Julian König. His birthday was on 22nd April. Therefore, starting the movement related to environmental protection, on 22 April, on the day of his birthday, he named it Earth Day. He believed that Earth Day and Birthday strike a good chord.
Jersey Download link Review 2022
importance of this day
Earth Day is celebrated on 22 April every year since 1970. This day is celebrated to highlight environmental issues like loss of biodiversity, increasing pollution. Various programs are organized by Earth Day Organization (formerly Earth Day Network) on this day. It includes more than 1 billion people from 193 countries.
FAQs: Earth Day 2022
Why is World Earth Day celebrated?
'Earth Day' is celebrated every year on 22 April with the aim of making people aware to conserve nature.
When was Earth Day celebrated for the first time?
Earth Day was celebrated on a large scale for the first time on 22 April 1970 to make people aware of the environment at the global level.
Who started the celebration of Earth Day?
Earth Day is an annual event, which is organized on 22 April around the world for environmental protection. It was started by US Senator Gerald Nelson in 1970 as an environmental education. Now it is celebrated every year in more than 192 countries.