SSC CHSL 2022 Notification Out for 4500+ Vacancies: Good news for the candidates who are inter-pass and want to do government jobs because the Staff Selection Commission SSC has released the SSC CHSL 2022 notification of Combined Higher Secondary Level CHSL. This SSC CHSL has issued notification for 4500 posts.
This post is beneficial for the candidates who want to apply for SSC CHSL Session 2022- 23 out notification. Because in this article, we will provide detailed information about SSC CHSL notification like the application process, the application fee, the age limit, important documents, the selection process, eligibility, etc. So you are requested to read our post carefully and till the end.
SSC CHSL IMPORTANT POINT
In SSC CHSL Recruitment 2022, 23 notifications have been issued for the posts of Chief Lower Division Clerk, Junior Secretary Assistant, Postal Assistant, Sorting Assistant and Data Entry Operator. The last date to apply for SSC CHSL 2022 is 4 January 2023.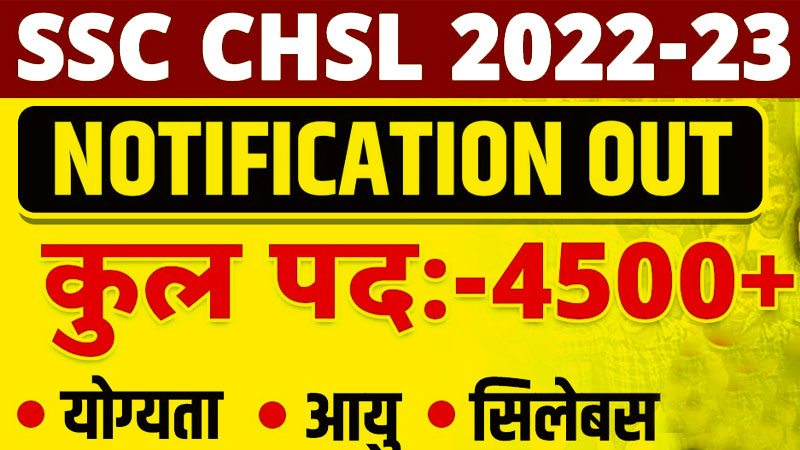 You can fill out the application online by visiting the official website of SSC. The posting of all the selected candidates can be done anywhere in All India. In the SSC CHSL 2022 notification, mainly qualified candidates will be appointed for 4500 posts.
| | |
| --- | --- |
| Department | Staff Selection Commission (SSC) |
| Name of Exam | CHSL 10+2 |
| No. of Vacancy | 4500 Post |
| Job Location | All India |
| Apply Mode | Online |
| Apply Last Date | 04/01/2023 |
| Official Website | @ssc.nic.in |
SSC CHSL 2022
Blurr Movie Download OTT Filmyzilla in [4K, HD, 1080p 480p, 720p] Review
SSC CHSL 2022 important date
The start date for applying to SSC CHSL is 6 December 2022 and the last date for applying is 4 January 2023. Meanwhile, you can apply online anytime by visiting the official website of SSC. The last date for submission of the application fee is 5 January 2023. If there is any error while filling out the application form, then the start date to get it rectified is 9th January 2023 and the last date is 10th January 2023. In the meantime, pay the application fee as well. Tier 1 exam can be conducted in February or March 2023.
| | |
| --- | --- |
| STARTING DATE | 06-12-2022 |
| LAST DATE | 04-01-2023 |
| Last date and time for making online fee payment | 05-01-2023 |
| Schedule of Tier-I (Computer-Based Examination) | Feb-Mar, 2023 |
| Schedule of Tier-II (Computer-Based Examination) | To be notified later |
Application fee
SSC CHSL Recruitment 2022 General Category US Category OBC Category candidates have to pay a fee of ₹100. SC ST and Physically Handicapped candidates have to pay a fee of ₹ 0. Female candidates of all categories also have to pay a fee of ₹ 0.
| | |
| --- | --- |
| GENERAL, EWS & OBC | 100 |
| SC ST & PWBD | 00 |
| All categories female | 00 |
You can pay the application fee through online mediums like Net Banking BHIM UPI Paytm Credit Card Debit Card today and also you can pay offline by going to SBI bank and depositing the challan.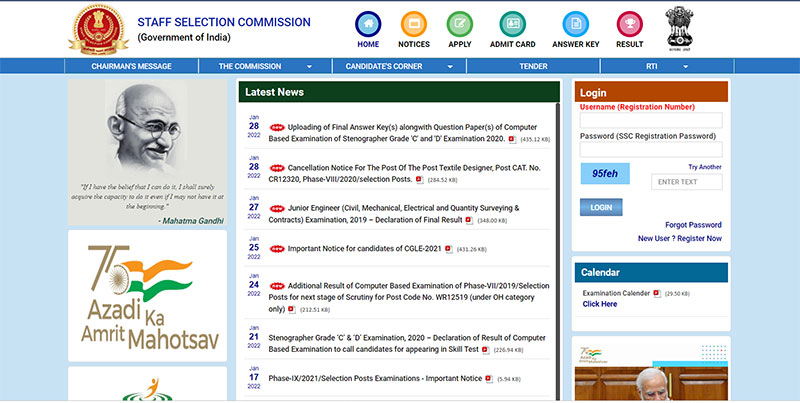 SSC CHSL 2022 AGE LIMIT
To apply for SSC CHSL, the minimum age of the candidate has been fixed at 18 years and the maximum age has been fixed at 27 years. Age will be calculated on the basis of 1 January 2022. Candidate must have been born not earlier than 2nd January 1995 and not later than 1st January 2004. SC and ST category candidates have been given more than 5 years of relaxation. And OBC category candidates are given more than 3 years of relaxation
| | |
| --- | --- |
| CATEGORY | MAXIMUM AGE |
| GENERAL | 27 YEAR |
| OBC | 30 YEAR |
| SC & ST | 32 YEAR |
| | |
Physically Handicapped Candidates Whose Disability Is More Than 40% Are Relaxed In The Age Limit, Which You Will Find Below
| | |
| --- | --- |
| CATEGORY | MAXIMUM AGE |
| GENERAL | 37 YEAR |
| OBC | 40 YEAR |
| SC & ST | 45 YEAR |
| | |
Basic qualification
Candidate should have Inter pass mark sheet from any recognized university
SSC CHSL 2022 Selection Process
SSC CHSL Recruitment 2022 Two papers will be taken Tier one and Tier 2
All the candidates who are qualified in Tier 1 will be called for Tier 2
Play Store is divided into three sections
The cutoff will be in section 1 and section 2
Section 3 only has to qualify
The final merit list will be prepared by combining the marks of tier 1 and tier 2
tier 1
There will be 100 questions in tier 1 of 200 marks. Its time limit has been kept for 1 hour. The aadhaar number will be struck off for every wrong answer. The question paper will come in both English and Hindi language and its format will be objective type.
| | | |
| --- | --- | --- |
| Subjects | No. of MCQ | Max Marks |
| English Language | 25 | 50 |
| General Intelligence | 25 | 50 |
| Quantitative Aptitude | 25 | 50 |
| General Awareness | 25 | 50 |
| Total | 100 | 200 |
tier 2
Tier 2 is divided into two parts, Section 1 and Section 2, both papers will be conducted on the same day.
SSC CHSL 2022 Session One
Session One is divided into three parts Section 1 Sexy 2 and Section 3. There will be 60 questions in section 1, which will be 180 marks, and there will be 60 questions in section 2, which will be of 180 marks, the time limit for both will be 1 hour. The merit list will be prepared on the basis of Section 1 and Section 2 only. Section 3 Computer Knowledge Test will be Qualifying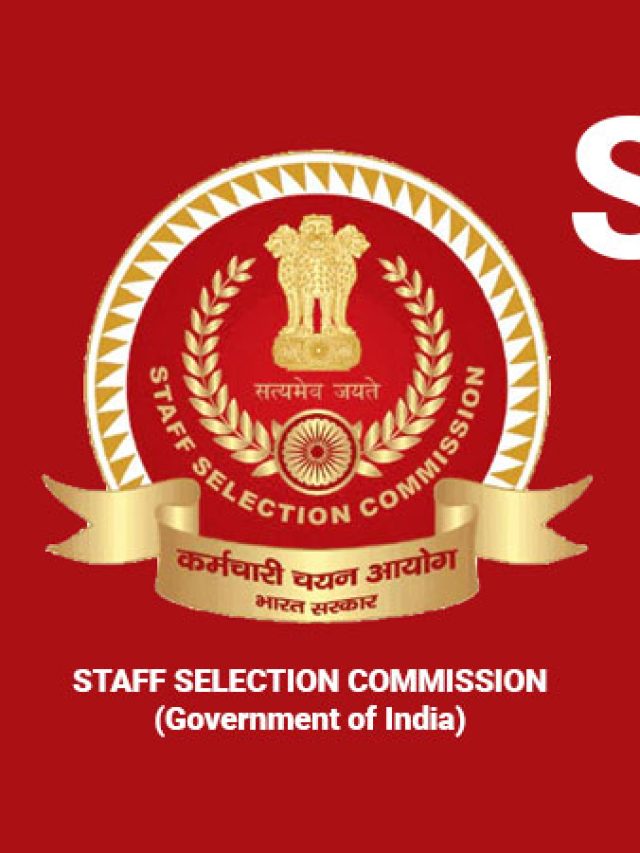 Session-I 2 Hours 15 Min
Subject
No. of MCQ
Max marks
Duration
Section-I: Module-I: Mathematical Abilities Module-II: Reasoning and General Intelligence.
30+30
180
1 Hour
Section-II: Module-I: English Language and Comprehension Module-II: General Awareness
40+20
180
1 Hour
Session 2
Season 1 Candidate's Skill Typing Test will be conducted. Its time limit will be 25 minutes.
syllabus for tier one
English language
Spot the Error, Fill in the Blanks, Synonyms/ Homonyms, Antonyms, Spellings/ Detecting mis–spelt words, Idioms & Phrases, word substitution, Improvement of Sentences, Active/ Passive Voice of Verbs, Conversion into Direct/ Indirect narration, Shuffling of Sentence parts, Shuffling of Sentences in a passage, Cloze Passage, Comprehension Passage
general intelligence
It would include questions of both verbal and non–verbal types. The test will include questions on Semantic Analogy, Symbolic operations, Symbolic/ Number Analogy, Trends, Figural Analogy, Space Orientation, Semantic Classification, Venn Diagrams, Symbolic / Number Classification, Drawing inferences, Figural Classification, Punched hole / pattern-folding & unfolding, Semantic Series, Figural Pattern-folding and completion, Number Series, Embedded figures, Figural Series, Critical Thinking, Problem Solving, Emotional Intelligence, Word Building, Social Intelligence, Coding and de-coding, Numerical operations, Other sub-topics.
general awareness
Questions are designed to test the candidate's general awareness of the environment around him and its application to society. Questions are also designed to test knowledge of current events and of such matters of everyday observation and experience in their scientific aspect as may be expected of an educated person. The test will also include questions relating to India and its neighbouring countries especially pertaining to History, Culture, Geography, Economic Scene, General policy and scientific research
Quantitative Aptitude
number system Computation of All Numbers Decimal and Fraction Relationship Between Numbers
fundamental arithmetic operations Percentage Ratio and Proportion 1 Square Root Average Interest Simple and Compound Profit and Loss Discount Partnership Business Mixture and Allegation Time and Distance Time and Work
Algebra Basic Algebra Identity of School Algebra n Elementary and Graph of Linear Equation
Geometry which metric figure and fax triangle and its various kinds of centre cong and similar triangle circles and its cots and angle subsisted bike code of circle common tension to or more circle
Mensuration: Triangle, Quadrilaterals, Regular Polygons, Circle, Right Prism, Right Circular Cone, Right Circular Cylinder, Sphere, Hemispheres, Rectangular Parallelepiped, Regular Right Pyramid with triangular or square Base.
Trigonometry: Trigonometry, Trigonometric ratios, Complementary angles, Height and distances (simple problems only) Standard Identities like sin2? + Cos2?=1 etc.,
Statistical Charts: Use of Tables and Graphs: Histogram, Frequency polygon, Bar-diagram, Pie-chart.
SSC CHSL 2022 APPLICATION PROCESS
To apply first open the official website of SSC
If your registration has already been done on the SSC website, then log in and if you have not done so, then click on the link for registration.
After entering the registration ID and password, your SSC CHSL 2022 recruitment notice will appear, click on it and give it in front.
After the application form is opened, fill in all the information sought very carefully.
If you belong to General EWS or OBC category, pay the application fee.
After paying the application fee, we will get the final printout of all the documents in front of you, take a printout of it or save it as a PDF and keep it with you.