Google Play Service is a proprietary background service and API package from Google for Android devices. Google Play Services is used to update Google apps from Google Play. If you also want to download Google Play Services Kya Hai and Google Play Service update, then stay with us till the end of this article.
As Android users we all have Google Play Store You must have seen it on your Android phone, but have you ever tried to know what is Google Play Services, how it works, and why it is important for our phone? This is often seen when a user installs a new game or app because they need Google Play Services a lot to run the new games on android mobile. If you have Google Play Services on your mobile, then you may have to update it and if it is not there then you have to install it.
Actually, this Google Play Services is not an Android App, but it is a large package of APIs, which are closely linked with the Android system itself. They ensure that at least the apps depend on Android OS to run themselves. further, in this article What is Google Play Services In this, we are going to know a lot more about this. So today I thought that why not give complete information about Google Play services to you people so that you will have complete information about it? So without delay let's start.
What is Google Play Services?
Talking about Google Play Services, people often think of it as an Android app, but in reality, it is not an Android app. And when you want to open it, it does not open like other apps. But it is installed by default in all Android devices.
It needs regular updates from time to time, it also needs many permissions, seeing which you can also be impressed. Such as having access and control over SMS, having access to sensitive log data, having access to all information of Google apps; And this list goes on like this.
To put it in short, Google Play Services is a type of app that is closely linked to the Android system. It is a package of APIs (things that assist programmers and allow apps to communicate easily with each other) that ensure that very few apps run on Android. Be dependent on OS updates.
What is the function of Google Play Service?
You can consider Google Play Services a minor smartphone revolution. For example, Google Maps: When there were no Google Play Services, this app was updated only when the Android OS was updated. We already know how slowly these slow carriers and manufacturers work when it comes to updating rollout. Right now you do not have to wait any longer for the update of Google Maps, but it can be done automatically due to Google Play Services.
Google Play Services, therefore, helps to upgrade apps without updating Android to the latest version. This does not include all apps, but mainly Google's home-brewed apps (such as Gmail, Google+, Google Play, etc.).
All the right use of this Google Play Service Android version Those who are up to 2.2 can take advantage of it. This is a kind of fencing in fragmentation that ensures that all users can enjoy Android.
Since the Android 4.3 Android System, It has seen a lot of changes and it keeps on changing with each new Android update, especially after the arrival of Lollipop and Marshmallow. Now Google Play services have become a very essential part of the Android ecosystem.
How to stop google play service?
There was a time it could be disabled very easily. But the matter is different for now because most of the Google Apps use Google Play Services to run smoothly. But if you want, you can also disable this service because now smartphones can run without any Google apps and services, using custom ROMS like LineageOS.
Why does Google Play Services consume Battery?
Generally speaking, Google Play Services consumes a very low amount of battery, which is only a few percentage points. But in some cases, it has also been seen that Google Services has consumed a lot of battery after the new Android OS update. The biggest reason for this is because of the incompatibility issue between your new Android version and Google Play Services.
Some of the quickest solutions to solve this issue are:
1. Remove Updates to the app (Settings > Applications > All > Google Play Services > three dots menu > Uninstall updates), If you want, you can also go directly to Settings > Security > Device Administrators and disable Android Device Manager first.
2. Also you can disable the synchronization of Google data (Settings > Accounts. Here, you have to press the menu button (three dots) and disable Auto-sync data).
How to read Notification in Google Play Service?
or very easy. As I have already told you that Google Play Service is an app that runs in the background. If you tune its User Interface (UI), you will not find it. Whenever a new version of the app you have downloaded comes, you see it as a notification. If you have removed those notifications by mistake, then you can see them like this.
First of all you have to open Google Play Store on your Android mobile. When you press the menu given on the left side, you will see the option of "My notifications" there. By going inside that, you will be able to read all your Play Service notifications.
Also Read…
How to Troubleshoot Google Play Services Issues?
Being Android users, we can face many issues with Google Play Services at times. The biggest common problem is that you get an error message that your Google Play Services has stopped, this is more often seen than an app or game crashing or failing to load.
In such a case, all you have to do is clear the cache of your android phone, by going to the setting menu.
1. First open the Settings menu on your phone.
2. Tap Apps.
3. Tap Google Play Services.
4. Then Tap on the 'Force Stop' button.
5. After that tap on the 'Clear Cache' button.
By doing this the cache of your mobile will be cleared and you can fix your mobile from crashing.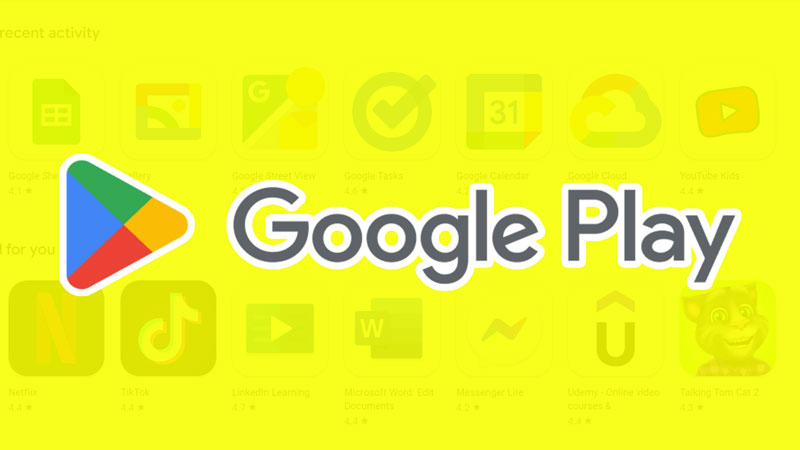 Google Play Services Ko Update Kaise Karen
By the way, Google Play Services keeps updating in its background. But very often it does not update automatically due to major updates. Then you have to update it yourself. We are telling you 2 methods to update the Google Play service:
Method 1: Search Google Play Services
First of all, open the Google web browser on your mobile.
Now type and search 'Google Play Services Update' in it.
Now you will see the results of Google Play Services, then click on the first link which is appearing.
If your current version is out of date then the new version will be available here.
Now update Google Pay by clicking on the 'Update' option.
Method 2: Through Google Play Store
You can also update the Google Play service with the help of the Google Play Store.
First of all open 'The play Store' on your mobile
After opening the Play Store, go to the 'Menu' given at the top.
Now you will see the first option 'My Apps & Games, click on it.
Here you will see all the installed applications, search Google Play Service and click on 'Update' given in front of it (if it is not updated, then leave it to be updated).
Here you will see the option of Update All, by clicking on it, you can update all the apps and Google Play Service on your mobile. Or you can also update by selecting according to your choice.
How to Update Google Play Services?
Often this Google Play Services keeps updating automatically in the background. But many times it does not update itself due to big updates. In such a situation, you have to manually update it yourself. For this, you have to open the Play Store and search for Google Play Services and update it. By doing this your Play Services will be completely updated.
What is the function of Google Play Service?
The Google Play store helps keep Android devices updated with the latest security features and ensures their safety and reliability. An app can be warned by Google Play Protect if it contains malware.
Can I remove google play services?
Conclusion
I hope you guys What is Google Play Services, Gave complete information and I hope you guys What is Google Play Services Would have understood. If you have any doubts about this article or you want that there should be some improvement in it, then you can write low comments for this. From these thoughts of yours, we will get a chance to learn something and improve something. If you liked this post of my What Google Play Services works in Hindi or if you got to learn something from it, then please share this post on social networks such as Facebook, Google+, and Twitter, etc. to show your happiness and curiosity. Do it