footwear designing course: When we go to buy any shoes or footwear-related items for ourselves in the market, our eyes are astonished by seeing one-to-one designs and colourful shoes and sandals at the footwear shops. It is not possible to quickly decide which is better. Which one will be good for us? Although we will not only talk about footwear designs here how you can design them and make your name in the world of footwear, We will give you complete information about this. So let's first know what educational qualification one should have to become a footwear designer.
Thousands of footwear designs are being prepared every day
In the days of our ancestors, footwear was made of leather only, but with the changing times, the world of footwear has progressed a lot. Now footwear is being made from plastic, jute, rubber, and even cloth. Although millions of designs are ready, this industry is not able to meet the demand of the people. This is the reason that the employment opportunities in this footwear designing field are a hundred per cent.
12th must be passed
To step into the field of this footwear, one must have at least a 12th pass and basic knowledge of computers is necessary. Inter-pass students from any discipline can take footwear designing courses and can become an employment opportunity for themselves by becoming footwear designers. We are talking of opportunity here because India is second in the world after China in footwear manufacturing.
Indians, who always want to look attractive and impressive, have a different craze towards stylish footwear. So let's know how your creativity can become the pride of the footwear market.
Footwear Designing Course
After the 12th, you can do undergraduate, diploma and certificate courses in footwear designing course. To do a post-graduate diploma in footwear design, graduation from any faculty is a must. This course ranges from one year to three years
During this footwear designing course, students are given detailed information about shoemaking material, patterns, design concepts, design software and fashion tenders etc.
| | |
| --- | --- |
| 1. | Certificate Course in Shoe Designing and Pattern Cutting |
| 2. | Diploma in Footwear Designing and Production |
| 3. | Diploma in Leather Goods and Accessories Design |
| 4. | Diploma in Footwear Technology |
| 5. | Bachelor's offline design |
| 6. | B.Tech in Footwear Technology |
| 7. | Certificate Course in Footwear Design and Production |
Best Footwear Designing Course Institute
Footwear Design and Development Institute (FDDI), Noida
Central Footwear Training Institute, Agra
The Center Leather Research Institute, Chennai
Anna University, Chennai
Institute of Government Leather Working School, Mumbai
Muzaffarpur Institute of Technology, Muzaffarpur
AVI School of Fashion and Shoe Technology, Chandigarh
National Institute of Fashion Technology, New Delhi
College of Leather Technology, Kolkata
Footwear Design and Development Institute (FDDI)
For your information, let me tell you that Footwear Design and Development Institute (FDDI) alone has 12 campuses across the country, which operates the School of Footwear, School of Retail, School of Leather Goods and School of Fashion Design. You can do a four-year Bachelor of Design in Footwear Design and Production, Leather Goods and Accessories Design, and Fashion Design, and a three-year Bachelor of Administration (BBA-RFM) course in Fashion Merchandise from these institutes.
At the same time, there is also an option to do an MBA in Footwear Design and Production (MDEs-FDP), Retail and Fashion Merchandise in Footwear Design and Production for the Master's Degree Program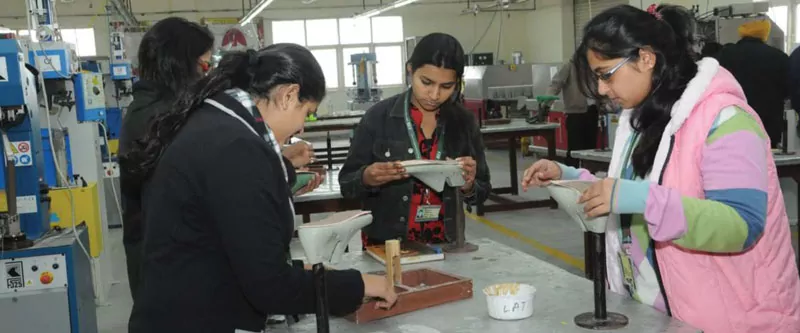 This time the Bachelor of Design program in footwear design and production has a total of 900 seats, including 75-75 seats in Noida, Fursatganj, Chennai, Kolkata, Rohtak, Jodhpur, Chhindwara, Guna, Ankleshwar, Patna, Hyderabad and Chandigarh campuses respectively. At the same time, except for the Guna Campus of Bachelor of Design Fashion Design, admissions will be given in a total of 660 seats i.e. about 60-60 seats in the remaining 11 campuses. There are 240 seats for BBA and MBA in the Noida, Patna, Hyderabad and Chandigarh campuses, and 150 seats in the Noida and Chennai campuses of Amadeus.
A total of 180 seats will be given in Noida, Kolkata, and Hyderabad campuses in the BEDES program of Leather Goods and Accessories Design.
Also Read…Zindagi Shatranj Hai Movie Download [4K, HD, 1080p 480p, 720p] Review
Mission Majnu Movie Download leaked in 1080p, 720p and 480P.
Education qualification for footwear designer course application
You can choose a footwear course for yourself at any of these institutes. For admission to the Bus Beads and BBA Program, the candidate must have a 12th certificate in any discipline from a recognized board and a Bachelor's degree in Footwear Design & Production, Leather Goods, Design, Fashion, Fine Arts, Architecture, Engineering, Production, and Technology. needed. At the same time, MBA (Retail and Fashion Merchandise) in any discipline, those who have a Bachelor's degree qualification, can take admitted.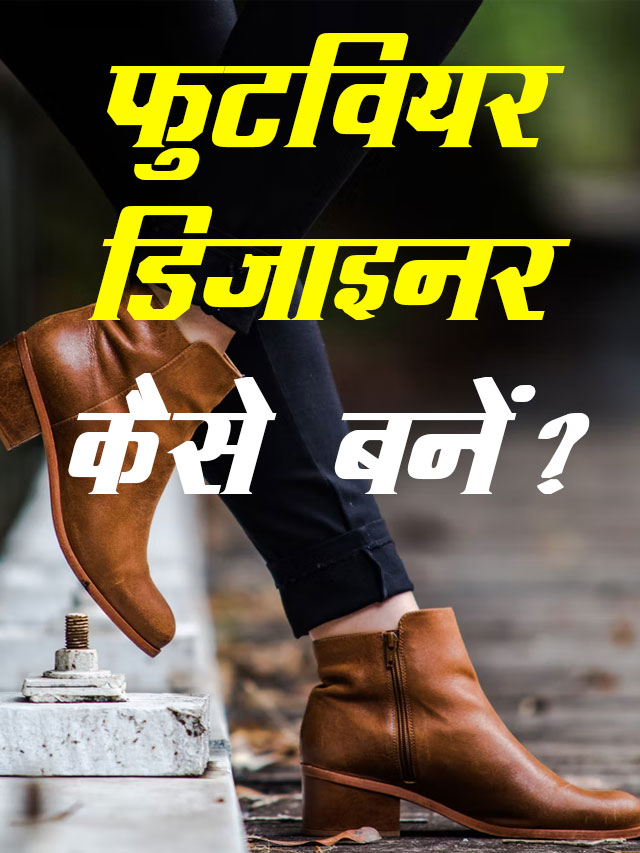 Footwear designing entrance exam
Candidates will have to give the All India Selection Test (AIST) for admission in both Bachelor and Master courses. Through this test, the information, skills and aptitude of students will be assessed. Only after being successful in this, you can get admission to the course and campus of your choice. AIST will be a paper-based test (PBT). This test is conducted in 31 cities of the country. These cities also include Patna, Ranchi, Jamshedpur, and Kolkata.
Test Syllabus and Pattern
150 questions of a total of 200 marks will be asked in the test conducted for admission to the Bachelor program. The paper will have four sections. Questions will be asked based on Quantitative Aptitude in Section-A, Verbal Ability (Comprehension, Grammar etc.) in B, General Awareness in C and Business and Aptitude Test in D. There will also be a maximum of 200 marks test for MDes and MBA, which will consist of 175 questions.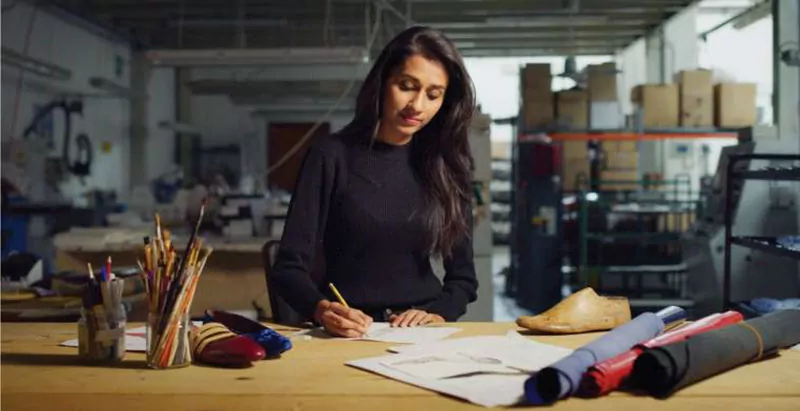 It will have questions focused on Quantitative Aptitude in Section-A, English Comprehension in B, General Knowledge and Current Affairs in C and Management Aptitude Test and Analytical Ability in D.
You can find a job in footwear designing here
After doing the footwear designing course, you have scope. According to several footwear reports, the FDDI Institute's students have found jobs in good companies despite the current global recession. The reason for this is those big footwear companies from Europe and America are shifting their manufacturing units to India and China, because there is no shortage of raw materials in India.
India's domestic footwear industry alone is worth about $ 320 million to Rs 23,615 crore and is growing at a rate of 11-12 per cent annually.
Also Read. How to do nutrition and dietetics course.
13% of global footwear production is in India. In India, about 909 million pairs of leather shoes and about 105.6 crore shoes of non-leather are made annually. Apart from this, 10 crore pieces of leather shoes are made, that is, around 206.5 million pairs of shoes are manufactured in the country and about 115 million footwear is exported from here.
How to become a footwear designer? And how to do a footwear designing course?
How to do nutrition and dietetics course.
How to become a homoeopathic doctor? Know homoeopathic admission, eligibility and course fees.
What is app development? And how to become an app developer?
Packaging Technology Courses, fee, educational qualification, & institute
What is Logistics and Supply Chain Management? How to do this course?
UPTET Result 2022 check online – Result will be released on this day
In India, multinational companies like Naik, Reebok, Woodland, and Lee-Cooper along with indigenous companies like Bata, Lakhani, Khadim, Action, Superhouse and Liberty are working to give footwear a new and beautiful look. At the same time, it is also providing new employment opportunities to the youth.
Salary package
Friends, let us tell you that a footwear company has an important role of a footwear designer. So they can also make deals for salary. However, in the initial period, the salary of the designer can be 15 to 20 thousand rupees per month. After this, you can establish your footwear label according to your experience. If desired, you can also work as a footwear technician, footwear line builder, trade analyst, cost analyst, senior production coordinator or production manager.
A footwear company employs three types of processes. Designing, Manufacturing and Marketing. If you are interested in manufacturing and marketing in addition to designing, then no one will stop you from getting a big place in this industry.
footwear designing course online
footwear designing course in India
footwear designing courses in Mumbai
the best footwear designing course in the world
footwear designing course in Delhi
top 10 footwear designing colleges in India
top 10 footwear designing colleges in the world
footwear design courses in Italy
Pharmacy Courses After 12th Eligibility Colleges Fees Admission process
Pathan Movie Download In Filmyzilla 480p, 720p, 1080p, 4k from here?