Urban Planning Course: To develop any old city in a new mold or to build a new city or a smart city, an engineer is required for urban planning. In this case, doing an urban planning course can prove to be good for a career, in this post on urban planning, I will tell you what is an urban planning course, who can do this urban planning course, what qualification is required for this course, how much course fee for this urban regional planning Course and how much salary can be received after doing this Urban Planning Course, the urban regional planner I will answer all these questions in this post. so, read this post carefully from start to finish.
Urban planning course is not only planning the city but also parks, markets, bus stations, roads, infrastructure, and public facilities. it's also called town planning. If you are interested in architecture and planning, then you can come into the field of urban planning.
what is an urban regional planner?
Under Urban Planning, the framework of cities is prepared to change the structure of new or already inhabited cities. This is a technique in which the urban environment of the city is designed keeping in mind the communication network and transportation. During this urban environment, design takes care to ensure that the entire city land is used properly and that the green environment is protected and also encouraged.
Whenever urban planning is done, it is noted that the land areas should be used for housing, which areas are for markets and malls, which areas are for rest and entertainment. Which areas are for commercial offices, which are for industrial factories?
Not only this, how will we connect different areas with the public traffic system, traffic structures like bus stops, bus stations, airports, etc. have to be planned and developed. Apart from this, the planning and development of public facilities like public toilets, gardens, etc., is to be done and all this work comes under Urban Planning.
Career opportunities in Urban Planning Course
In today's time, the work of townships and smart cities is happening at a rapid pace, so in this phase of urbanization, work is being done on townships and smart cities rapidly. In such a situation, this area is developing new possibilities for the youth.
In this field, you can start a career as an Associate Town Planner in Government agencies, Town and Country Planning Department, Urban Bodies, Housing Boards, Urban Development Authority, District and Rural Planning Department. Apart from this, you can also work in private companies or property furs, real estate furs, social agencies, non-profit housing groups, and international consulting companies.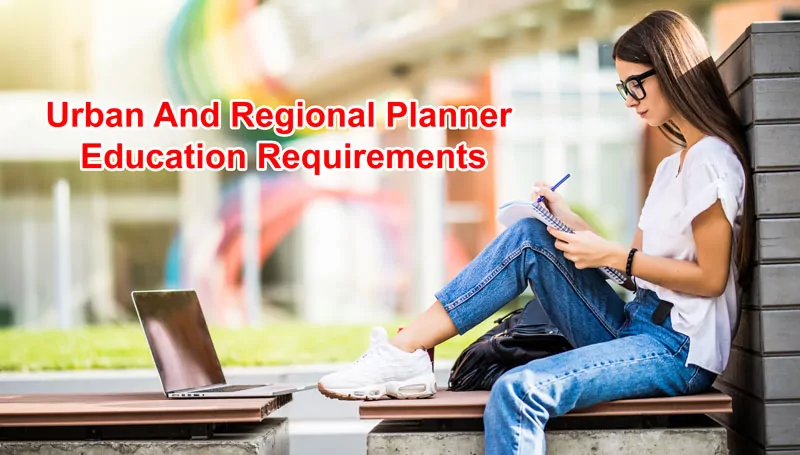 Important work as Urban and Regional Planner:
Gathering and planning information related to regional building construction
An illegal or valid construction sign inspection
Knowledge of general ideas such as building construction and maps for planning urban development
Assisting the project team in drafting, drawing, and planning
Preparation and coordination of technical activities in the chosen project
Explaining, negotiating, examining information, and resolving problems with the State Department of Urban Planning and Transportation regarding needs, agreements
To coordinate with the local government the functions and activities of the departments related to different activities
Promote effective strategies and implement strategies and plans
Proposing and understanding different graphics, diagrams, and maps to make a planned plan
Providing support staff and documents for real estate matters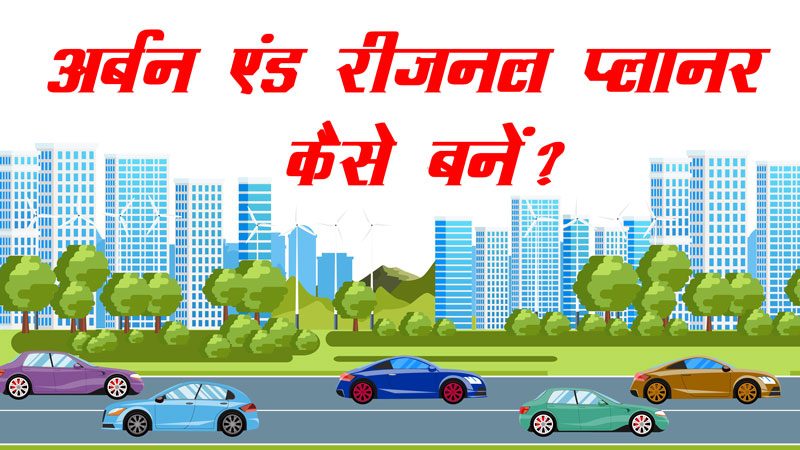 What are the types of urban and regional planners?
1. Housing Planner: The job of a housing planner will be to help complete the construction work at the time fixed for the construction project. As a housing planner, plans have to be made to ensure the safe completion of the project in a way, besides it is also a responsibility to see whether the construction work is being done within a set budget or not.
Also Read… How to become a footwear designer? And how to do a footwear designing course?
2. Town and Country Planner: A town and country planner helps in the development of the city and the country. The main goal of a town and country planner is to balance a country or different environmental and local needs and develop new solutions for that purpose.
3. Environmental Planner: The job of an environmental planner will be to analyze and try to reduce the environmental impact of a certain construction plan. At the same time, it is also necessary to ensure that the mood of the environment is fulfilled.
4. Urban Planner: An urban planner is a professional who tries to customize the effectiveness of land use of community infrastructure. They plan to analyze the compatibility of land based on environmental, economic, and social trends besides managing urban and suburban areas.
5. Regional Planner: A regional planner deals with large geographical areas. They do different types of planning placements in large areas to always help in development in a specific area.
Educational Qualification For Urban Planning
To become a successful urban and regional planner, you must have a Bachelors's degree. One can pursue an undergraduate degree in Urban and Regional Planning like Bachelor of Planning / Bachelor of Technology.
For a B.Tech or Bachelor of Planning course in Urban and Rural Planning, it is necessary to pass 12th with Physics, Chemistry, and Maths. This will enable you to get an entry-level job and will also provide expertise in housing planning and other planning.
Masters Degree Course in Urban Planning
If you want to get in-depth information about Urban Planning after your Bachelors's, then you can do a Master's degree course like Master of Planning / Master of Planning in Urban and Regional Planning / Master of Architecture in Urban Design.
This will help you to get a good job in the Urban and Regional Planning Department of Master's degree course. Apart from this, one can also specialize in City Design and Development, Environmental Planning, Town and Country Planning, Transportation Planning, and Urban and Regional Planning.
Also Read…
Ph.D. degree course in urban planning?
The doctoral degree / Ph.D. degree in Urban Planning is the largest in this field. To do this Ph.D. degree course, it is necessary to have a master's degree like Master of Planning or Master of Architecture, and only then you can get a doctorate in Urban Planning which is also called a Ph.D. degree. After this, you will be eligible for the highest paid jobs in this field and you can also get the post of Sustainability Consultant.
Best Colleges For Urban And Regional Planning
Indian Institute of Technology, Roorkee
Indian Institute of Technology Kanpur (IIT Kanpur)
Indian Institute of Technology (IIT), Kharagpur
School of Planning and Architecture, New Delhi / Bhopal / Vijayawada
School of Architecture and Planning, Anna University, Chennai
.Maulana Azad National Institute of Technology, Bhopal
Indian Institute of Science – (IISC), Bangalore
Job opportunity in urban and regional planning
One can get a job in both public or private sectors by taking a course in urban and regional planning. Out of which some organization is given below where Urban and Regional Planners get job opportunities:
Large scale real estate companies like Godrej Properties, DLF Limited, Oberoi Realty, Sapoorji Polonji Real Estate, etc.
Urban Development Ministries under the State Government and several departments under the Ministries.
Urban Development Authorities such as Kolkata Metropolitan Development Authority, Delhi Development Authority, Patna Regional Development Authority, etc.
Large scale architecture and construction consulting firms like Ekme Consultants Private Limited, SMEC India, Rombol Group, etc.
Urban regional planner starting salary?
In the initial giving, the Urban Planner is given a salary ranging from 25000 to 45000 rupees every month. The urban planner can get 30 000 – 75000 rupees every month at the junior level. At the same mid-level, you can get a salary of 75,000-1,50,000 rupees every month. Senior-level urban planners can earn 120,000 – 250,000 or more every month.
In this post, we told how to do the Urban Planning course? What is Urban Planning and what are the types of Urban and Regional Planners? We hope that you have got all the information about Urban and Regional Planner. By commenting, we will try to answer it as soon as possible.