Why Diwali is celebrated, This question probably must have arisen in the minds of many. But very few people will have precise information about it. Therefore, through today's article, we will know why we celebrate the festival of Deepawali. Deepawali is addressed by many names such as Deepawali, Deepawali, Diwali, Deepawali, or the festival of lights, etc.
Deepawali is derived from the Sanskrit words for Deep (lamp) and Vali (row). It literally means "row of lights". This festival is celebrated by lighting earthen lamps.
It is celebrated every year in October or November. Diwali celebrations last for about five days. This year also Diwali, the festival of lights is going to come next month. That time of the year has come when we put on our clothes and light up our homes with diyas. But do you know that there is more than one reason to celebrate Diwali? Here are some surprising facts that you may not have known before.
Even though Diwali is primarily considered a Hindu festival, the day marks different events in different communities. Everywhere, Diwali signifies the spiritual "victory of light over darkness, good over evil, and knowledge over ignorance". read from here how to celebrate Diwali, Let us know why Diwali is celebrated.
What is Diwali – What is Diwali in Hindi
Diwali is the festival of lights. It occurs in the Hindu calendar month of Kartik and usually falls between October and November. Deepawali is considered the most important festival in Hinduism, as it marks the victory of light over darkness; knowledge over ignorance; And good over evil.
In India, Diwali is an official holiday that people celebrate by exchanging gifts, decorating their homes, attending parties, and lighting their homes with candles or electric lights.
| | |
| --- | --- |
| Name | Diwali |
| other names | Diwali |
| start | from the Ramayana period |
| date | Ashwini month (Amanta) / Kartik month (Purnimant), Krishna Paksha, Trayodham Tithi |
| purpose | religious fidelity, celebration, entertainment |
| follower | Hindus, Jains, Sikhs, and some Buddhists |
| obedience | Diya lighting, Puja, Havan, Charity, House cleaning and decoration, Fireworks, Gifts, Feast, and Sweets |
| frequency | annual |
| date | 12 November 2023 |
Diwali is celebrated not only in India but around the world by Hindus and other people who identify with Indian culture.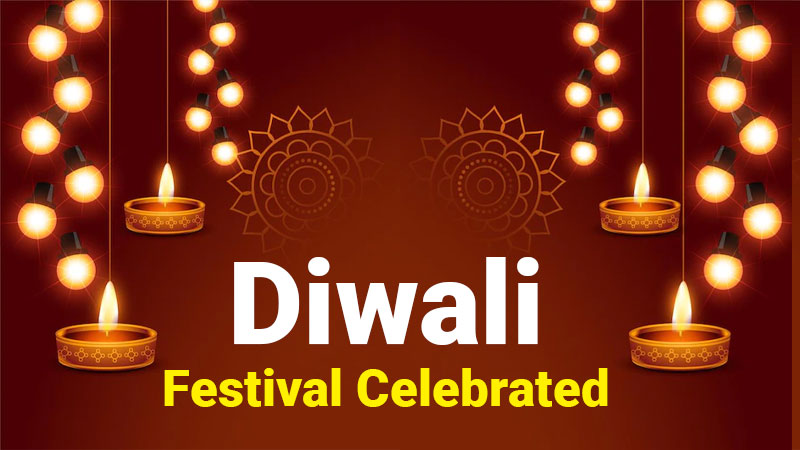 When is Diwali in 2023?
Diwali in 2023 is on 12 November.
| Festival | Date | Thithi | Celebrations |
| --- | --- | --- | --- |
| Dhanteras | Friday, 10, November 2023 | Trayodashi | Festival of Purchasing Gold and Metals |
| Choti Diwali | Saturday, 11 November 2023 | Chaturdashi | Decorations and Making Rangolis |
| Diwali (Laxmi Puja) | Sunday, 12 November 2023 | Amavasya | Festival of Lights and diyas |
| Govardhan Puja | Tuesday, 14 November 2023 | Pratipada | Offer prayers to Lord Goverdhan (Shri Krishna) |
| Bhai Dooj | Wednesday, 15 November 2023 | Dwitiya | Celebration of brothers and sisters |
Why is Diwali celebrated?
Diwali is a five-day festival in India that celebrates the victory of good over evil. Now let us know why we celebrate Diwali after all.
Return of Lord Ram to Ayodhya
According to the Hindu epic Ramayana, Lord Rama, his brother Lakshmana and his wife Sita returned to Ayodhya after 14 years of exile after defeating the demon king Ravana.
Join 9xmovies Telegram Channel
Lord Krishna killed Narakasura
In the Dwapara Yuga, Lord Krishna, an incarnation of Lord Vishnu, killed Narakasura, the evil king of Pragjyotishpur near present-day Assam, who had taken 16,000 girls captive.
In the Braj region in northern India, parts of Assam, as well as in southern Tamil and Telugu communities, Naraka Chaturdashi is observed as the day Krishna killed Narakasura, while it is celebrated with great fanfare. goes.
Also Read…
Pandavas return to Hastinapur
The five Pandava brothers were tricked into losing a bet in gambling, after which they were exiled for 12 years by their Kaurava cousins. According to the Hindu epic Mahabharata, the Pandavas returned to Hastinapur on Kartik Amavasya, which is celebrated with joy as Deepawali.
Birth of Goddess Lakshmi
According to another popular tradition, Diwali is celebrated as the day when Goddess Lakshmi was born from Samudramantham. The cosmic ocean of milk was churned by the gods and demons. It was on the night of Diwali that Mata Lakshmi chose Lord Vishnu as her husband and married him.
Lord Vishnu saved Mata Lakshmi
It is believed that Lord Vishnu in his fifth Vamana avatar rescued Goddess Lakshmi from the prison of King Bali. On this day, on the orders of Lord Vishnu, King Bali was given the responsibility of ruling the Patal Lok.
captive end day
Diwali is related to a historical event in Sikhism. The sixth Sikh Guru, Guru Hargobind, along with 52 other Hindu kings, was released from captivity by the Mughal Emperor Jahangir on the day of Diwali.
Mahavir nirvana day
In Jainism, the festival of Diwali is celebrated to commemorate the anniversary of the nirvana of the soul of Mahavira, the twenty-fourth and last Jain Tirthankara of the present cosmic age. It is believed that on the Chaturdashi of Kartik month, Mahavir attained salvation.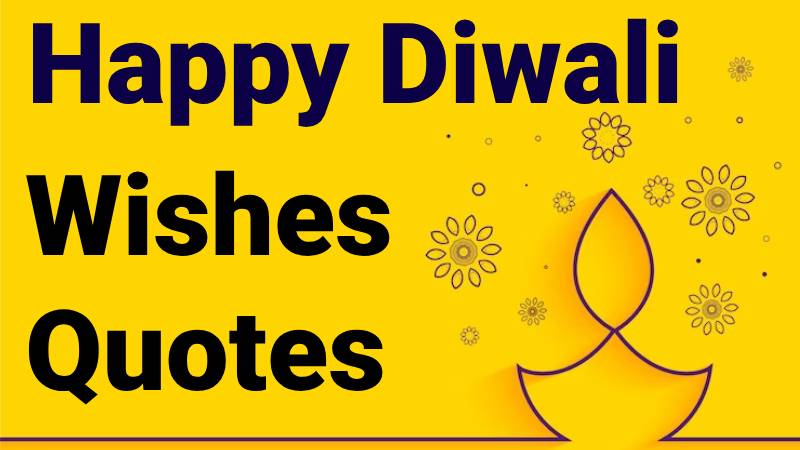 Maharishi Dayanand attained Nirvana
Maharishi Dayanand, the founder of Arya Samaj, attained Nirvana on the new moon day of Kartik.
Coronation of Maharaja Vikramaditya
The mythical Hindu king Vikramaditya was crowned on Diwali. He is regarded as an ideal king known for his generosity, courage, and patronage of scholars.
Kali Puja
According to the Kalikula sect of Shaktism, the day of the incarnation of Kamalatmika, the last incarnation of Goddess Mahakali, is celebrated as Kamalatmika Jayanti. It falls only on the day of Diwali. Kali Puja is celebrated with great pomp in the areas of Bengal, Mithila, Odisha, Assam, Sylhet, Chittagong and Titwala city of Maharashtra.
end of the harvest season
According to another popular belief, Diwali marks the beginning of the harvest festival, which marks the last harvest of the year before winter.
Diwali is New Year
In western states such as Gujarat and some northern Hindu communities in India, the festival of Diwali marks the beginning of a new year.
Diwali is rightly called the festival of light as the whole world lights up on this day. The festival brings happiness and hence, it is not only mine but also our favorite festival of all of us! It is aptly named Diwali as the whole world lights up and sparkles on this day of the festival.
Several satellite images show what India looks like on Diwali. These days Indians all over the world celebrate Diwali with lighting, and hence it is a global festival. So let us all join hands and take an oath to celebrate this traditional festival responsibly so that everyone including mother earth is safe and free from pollution.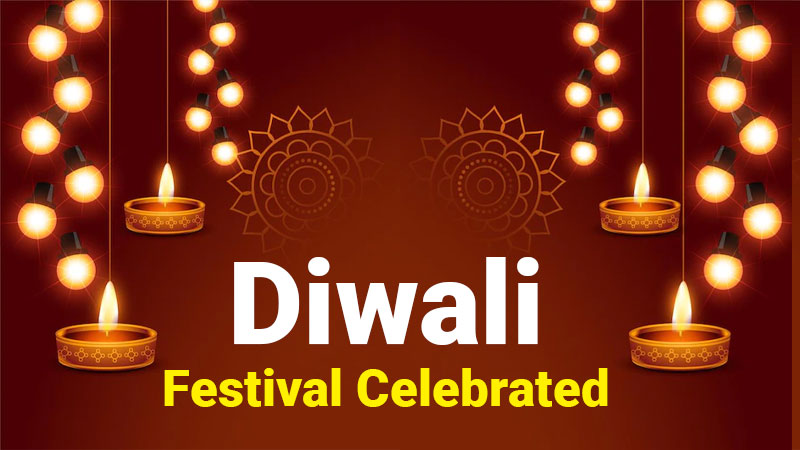 Importance of Diwali
Diwali is the Hindu festival of light. It is also known as the festival of lights. It is a five-day-long festival celebrated in India and other countries with large Indian populations. Diwali is the festival of victory of good over evil and light over darkness.
Diwali is one of the most important festivals for Hindus, Sikhs, Jains, and Buddhists. For Hindus, it marks the end of Durga Puja, a 10-day long festival that honors Shakti or Durga Mata – an incarnation of Goddess Parvati (wife of Lord Shiva).
For Sikhs, Deepawali marks the end of their annual mourning period called "Maun Vrat", which lasts for a month following the death anniversary of their founder Guru Nanak Dev.
For Jains, Deepawali is a symbol of their belief that since they have attained enlightenment on it, every living being has been freed from all karmic particles.
The first day of Diwali is called Dhan Teras which means wealth spread far and wide. This day is also known as Gudi Padwa or Shukla Pratipada which in Sanskrit means new moon day. On this day people worship Lakshmi, the goddess of wealth. The second day of Diwali is called Naraka Chaturdashi or Shukla Pratipada which in Sanskrit means bright new moon day. The day celebrates the victory of light over darkness and good over evil, with people lighting lamps to show gratitude for their personal freedom from inner demons like anger, greed, jealousy, etc. The third day of Diwali is called Bhai Dooj or Bhai Dooj.
Happy Diwali (Diwali 2023 Shubh Muhurat)
Now let us know when is the auspicious time for Diwali Puja.
| | |
| --- | --- |
| Lakshmi Puja Muhurta | Sunday, November 12, 5:40 PM To 07:36 PM |
| Amavasya Tithi start: | 02:44 PM on November 12, 2023 |
| Amavasya Tithi end: | 02:56 PM on November 13, 2023 |
When did Diwali start?
start of Diwali Ayodhya in Treta Yuga It happened from The people of Ayodhya lit ghee lamps to welcome Shri Ram. That night of the intense black new moon of Kartik month was lit up with the light of diyas.
What is the old name of Deepawali?
the old name of the Diwali festival of lights Is. In ancient times it was celebrated as Deepotsav. The name was known from, which means festival of lights, Although even today people celebrate as Deepotsav. Diwali knows too.
What is Happy Diwali called in Sanskrit?
happy Diwali in Sanskrit Deepawali: Sahasradeepam Bhagavatam jeevanam sukhena, santoshesh, shanty health cha prakyantu it is said.
what did you learn today
I hope you like this article of mine Why is Diwali celebrated? Must have liked it. It has always been my endeavor to provide complete information about the story related to Diwali to the readers so that they do not have to search any other sites or the internet in the context of that article.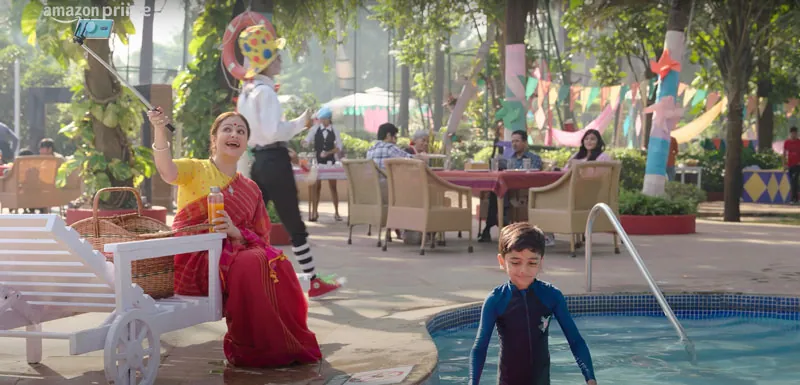 This will also save them time and they will also get all the information in one place. If you have any doubts about this article or you want that there should be some improvement in it, then you can write low comments for this.
If you liked this article on why we celebrate Diwali or got to learn something, then please share this post on social networks such as Facebook, Twitter, and other social media sites.