Video Game Developer: game development courses after 12th | game development courses in india | Game development courses for beginners | game development courses with certificates | game development courses free
In today's digital age, most people take gaming as a hobby, but in today's digital yoga it is much more than that. Now gaming is not just a means of entertainment, but in terms of career, it has taken the form of a great industry. If you want to make a career in the gaming industry, then You can make your career as a video game developer or video game designer. and you can earn a lot from this industry after doing a game developer course.
In today's post, I will tell you how you can become a Video Game Developer or Game Designer. Apart from this, in this post, I will tell what is Career Scope in future Game design or Game development. Also, to become a Game Developer, which course has to be done, and which are the Top Game Development Colleges?

In today's time, the number of people playing mobile games is increasing continuously. and due to the continuous increase in the number of game users, India is being seen as an emerging gaming hub. And here the demand for game makers is also increasing. In such a situation, if you are also interested in game development, then you can explore the best career prospects in this field.
video game developer skill requirements
The more fun it is to play the game, the more difficult it is to develop the game. The gaming designer imagines things like the game's story script and its character. and the game developer makes the game by turning all these imagined things into reality. Therefore, to be successful in the field of gaming, it is very important to have an interest in the game.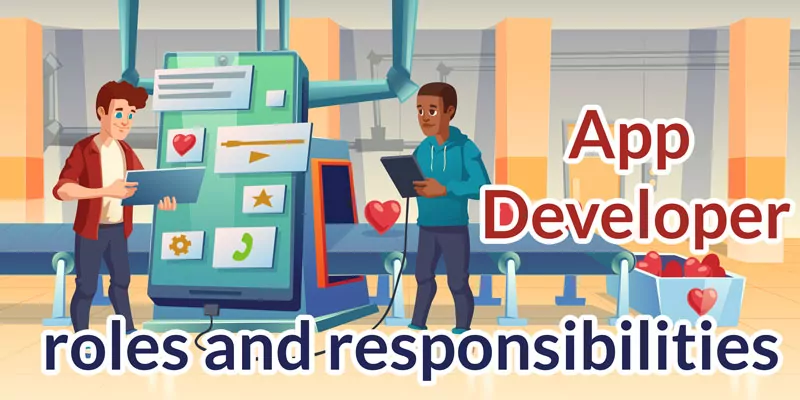 Apart from this, you should know about software and understand gameplay theory. Time management is very important for a game designer. Besides, you should also know about sketching, drawing, the anatomy of humans, animals, and birds, and their body movements and lighting effects.
Gaming business growing rapidly in India
Today many areas are facing a crisis due to Kovid-19. In contrast, online gaming has emerged as a sector that has achieved rapid growth. According to a report, the e-gaming or online gaming business in India is expected to reach the figure of Rs 11,900 crore by FY 2022-23. At the same time, according to the Online Gaming in India report, India's online gaming business is estimated to be close to $ 1 billion with a growth of 20 percent by 2021. there has been a 117 percent increase in the number of online game searchers in the last few months. Not only in India, but the online gaming business is growing rapidly all over the world.
When you can do a game developer course?
After passing the 1oth from any recognized board, any student can do a certificate course in game development or game designing. after that, the student can work as a game developer or designer. But if you want to touch the heights of success in gaming, then it would be better for you to take a diploma or degree-level course after the 12th. Going forward, you can also do a master's after a Bachelor's Degree in Game design or development.
Game Developer Course
In today's time, there are many courses from certificate courses to post-graduation levels to make a career in the field of Game Developing. From these courses, according to your qualifications and interests, you can make a career in the gaming industry by taking admission to any gaming course.
game development courses after 12th
Certificate Course in Game Art and Design.
Diploma in Game Design and Integration.
Diploma in Animation, Gaming, and Special Effects.
Advanced Diploma in Game Art and 3D Game Content Creation.
Advanced diploma in game programming
Gaming Programming courses after graduation in India
BSc in Graphics, Animation, and Gaming
BA in Digital Filmmaking and Animation
B.Tech in Computer Science and Game Development
BSC in Animation Game Design and Development
BCA in game development
Postgraduate courses in game development
Integrated MSc in Multimedia and Animation
MSc in Multimedia and Animation
Master of Science in Mobile Gaming
Master of Science in Game Design and Development
Game Designing and Development Admission Process
Talking about the admission process, Some educational institutions get direct enrollment. but in some educational institutions Admission occurs after passing the Entrance Exam.
Best institute for game development or game design in India
Bhartiya Vidyapeeth University Pune
MIT Institute of Design, Pune
Maya Academy of Advanced Cinematics, Dehradun
Picasso Animation College
National Institute of Design (NID), Bangalore
IIFA Multimedia, Bangalore
career opportunities in game design or game development
Developing and designing any game is a phased process, in which many types of work are done. In this field, you can work as a game developer, game designer, game artist, game programmer, network programmer, game/scriptwriter, audio/sound engineer, game tester, etc. While working in these positions, you have to fulfill the following responsibilities.
1. Game story writer:
Just as any film is a hit with a good story, the game also becomes famous due to having a good story, so the first task in making a game is that of Game Story Writers, they write the entire script of the game, when in the game what Will be done and accordingly the process of making games is started.
2. Game Artist:
Game Artist has a very important role in making any game. The job of a game artist is to prepare the visual effects of the game such as buildings, roads, forests, houses, guns, etc.
3. Game Designer:
Their job is to prepare the game design and concept and to coordinate with other professionals related to game designing such as programmers, animators, producers, and audio engineers so that online games can be prepared according to the concept.
4. Game tester
: The task of a game tester is to find out what bugs and glitches are in the game so that there is no problem in playing the game if there are any bugs and glitches. The tester has to prepare the report and give it to the game programmer
5. Game Animator:
It is the job of the game animator / visual artist to design various characters, objects, and gaming environments in the games. Therefore the game animator should have a good understanding and knowledge of 2D, 3D Animation.
6. Game programmers:
They prepare technical coding of video games so that the game can be played on different devices. Video games cannot succeed if the game programmer's coding is wrong. Therefore the game programmer should have a good understanding of C, C ++, Window Programming, Direct X, 3D, GL, etc.
7. Sound Designer / Audio Engineer:
Their job is to provide sound effects and soundtracks in the game, such as car or bike sound, gunshots, people and birds voices or background music, etc. Therefore the sound designer / audio engineer needs to have good knowledge about the sound.
8. Narrative designer:
They work together with professional game designers to create an impressive story and write text and dialogue for different characters of the game. According to their instructions, the characters of the game take action and give expressions.
Game Developer Salary in India
A game developer has many ways to earn money, such as if he wants, he can get a salary every month by working in a Gaming company or he can make his own game and put it on Google Play Store or Apple Store and more. Can make more money
The average salary of a video game designer in India is around Rs 4.5 lakh per year, depending on work and skills. Which increases based on time and experience.
games development software
The software that is used to make the game is called a Game engine. In the present time, a lot of Game Engine software is available which can be used to make a game. Some Game Engine software can also be used for free. And some may have to be charged.
In this post, we told you how to do a Video Game Developer & game designer course. Game designer Kaise bane. And what is Video Game Developer called and what are the types of Video Game Developer? We hope that you have got all the information about Video Game Developers. We will try to answer it as soon as possible by asking.
game development courses after 12th
game development courses in india
game development courses for beginners
game development courses with certificates
game development courses free
free game development courses with certificates
best game development courses
game development courses online free for beginners