Business Analyst Course: In medieval times, gold has been considered the most important metal. then oil has replaced it in the last 50 years, and now when we are in a digital world, data has been replaced by oil. In today's digital age, it has been said that the person possessing the right data will be considered the most powerful. So if you are interested in analyzing any business and can prepare business data and make business-related policies using facts analysis or data, then Business Analyst can be a better career option for you.
Today not only in India but there is also increasing demand for business analysts all over the world. The job of a business analyst is to analyze the success of companies in the market and make strategies for the present and future of the company. At the same time, by defeating the competing companies, your company has to give a sharp edge in the market. In such a situation, students who are out of the box and have a good grasp of technology can make a career as a business analyst.
In today's post, I am going to tell you how you can do business analytics courses, what is the business analyst course qualification, how much is the fee for this business analyst course, and how much salary you get after doing this course. The answer to all these questions and information on business analyst course details will be found in this post. So read this post carefully.
What is Business Analysis?
Analysis of the business is very important to assess in case of slowing or slowing down of the business because any business analysis shows what is the potential of that business in the market as well as the success of the company as well. Depends on whether she can make a solid assessment and estimate all the ups and downs of the market related to her business at the right time. For which it is necessary to take the services of a business analyst.
There are many online and offline courses in business analytics that are also done by working professionals to enhance their skills and increase their career prospects.
What is the job of a business analyst?
Developing a strategy based on the company's growth, productivity, risk, and consumer demand is a key job of a business analyst. These business analysts use data and mathematical tools to solve business problems caused by data. It is the business analyst who assesses the company's business, market competition, and future goals as well as acts as a bridge between the problems faced by the business and their solutions.
Big companies talk to business analysts and decide which markets they want to enter. How to present the prices of products or services. Also, given the cost and environmental constraints, there is a need to make the functioning more effective. In this profession, there is a lot of use of data analysis and fact-based management to help in making decisions that are favorable to the interests of the company.
Business Analytics Skills
Investigative Occupations – You should be interested in Investigative Occupations. Employment-related investigation requires a lot of ideas and new thinking. Most of the time it requires very different and ideological thinking. It involves reading about facts and statistics; Data analysis is used, it involves investigating the situation in-depth, making decisions, and problem-solving.
Conventional Occupations – You should be interested in traditional occupations. To work in traditional employment, it is done fixedly along with repeated and regular exercises. These jobs mostly work with data, systems, and processes in place of new ideas and creativity.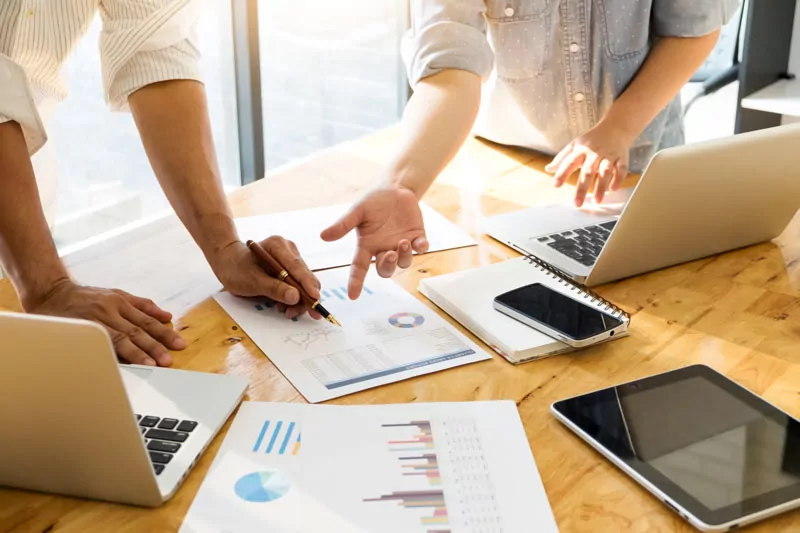 Artistic Occupations – You must be interested in artistic jobs: Artistic jobs typically involve working with creative ideas, art, and design. These jobs work with fictional and creative thinking while extracting essence. There are no specific methods or rules to be followed for doing any work.
Business Analyst Educational Qualification
To become business analytics, you can do a diploma, certificate, or degree course after passing a minimum of 50% marks in graduation or equivalent. Diploma and certificate business analyst course is from six months to one year whereas postgraduate and master business analyst course Are two years old
| | |
| --- | --- |
| Course | duration |
| Certificate Program in Big Data and Analyst | 6 Months |
| Executive Program in Business Analyst | 6 Months to One year |
| Post Graduate Program in Business Analyst | 2 Years |
| Master of Bussiness analyst | 2 Years |
.Business analyst entrance exam
To do the course of business analyst from a good institute, you have to give entrance exams like CAT, MAT, CEMAT, GMAT, etc. Admission Admission is given only on getting a good rank in this entrance examination.
institute for business analytics course
Delhi Technological University, Delhi
Amity University, Noida
Gautam Buddha University, Greater Noida
Sharda University, Greater Noida
Indian Institute of Management, Bangalore.
IIM Kozhikode
IIM Ahmedabad
Great Lakes Institute of Management, Chenna
i
Future Prospects
According to the Analytics India Magazine report, the Indian market and data analytics industry currently stand at US $ 2.71 billion. Also, it is expected to grow by 33% per year. According to the current rate, it is estimated that by 2025 the data analyst industry will grow to US $ 20 billion. This is about 8 times the current market size. About 45% of the market's exports to research services go to the US, growing at a similar rate of 45% per year.
The development of the market on such a large scale shows that not only India but also foreign markets are using Indian market research services. Also, consulting firms that employ market researchers, as well as the consulting industry in India are growing at a rate of 9% per year, hence, the business analyst/data analyst in the market as a whole has a great future. Currently, data analysis companies and consulting companies have grown substantially.
Career Growth in Business Analytics
If you start your career as a data analyst/research analyst/management trainee, then you can become a business analyst or financial analyst later. Later you can become a Business Analyst Head and then Senior BA and finally an Analytics Manager. If you have been a Financial Analyst, then you can become a Senior Financial Analyst and then a Finance Manager.
Pharmacy Courses After 12th, Eligibility, Colleges, Fees, Admission process
If you start your career as a business analyst trainee, you can soon become a business analyst and then a senior business analyst. He can have a business analyst major and then a management consultant.
Business analyst salary
You can earn up to Rs 15,000-2,00,000 per month by working on a data analyst cater at the entry level. As a market research associate, you can earn up to Rs 10,000-1,00,000 per month. As a business analyst trainee, you can earn 25,000-3,00,000 per month.
After 2-6 years of experience working at the junior level, you can earn up to Rs 30,000-4,00,000 per month.
6-12 years of work experience working at the middle level, you can earn close to Rs 50,000-6,00,000 per month.
After 12 years of work experience working at the senior level, you can earn Rs 1,00,000-10,00,000 per month.
If you are more interested in data analysis then you can be selected as Data Analyst / Research Analyst / Management Trainee in different firms and MNCs. Some of the well-known consulting firms are Accenture, Ben & Company, Boston Consulting Group (BCG), Deloitte, Ernst & Young, KMPG, McKenzie, PwC, etc.
If you are interested in the business side of analytics where you use the results of strategies, you can be selected as a business analyst by different MNCs, media houses, retail, and finance organizations.
Work environment
The working environment of data/business analysts depends on their work. The job of a data analyst is mostly related to the office. However, the use of mathematical tools is very much in this work, so there may be pressure to do research accurately. They mostly work closely with the Research Associate.
The business analyst has to work with a team while staying in the office and has to pay full attention to analyzing the solution, so a lot of brainstorming is required. His working hours are generally regular throughout his career.
In this post, we told you how to do a business analyst course and which job can be found after doing a business analytics course? We hope that you have got all the information about business analytics. If you have any questions related to the business analytics course post, please comment and ask, and we will try to answer them as soon as possible.